watercolor & pencil portraits from your photos
Hi. I'm Mike Theuer, a retired PSU Art Instructor, and a professional portrait artist. I create pencil portraits and watercolor portraits from your photos BY HAND.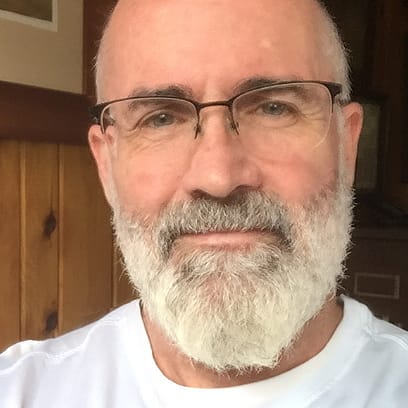 Email a pic and I'll turn it into art!
I've created over 2000 portraits in 4B graphite pencil and transparent watercolor since I started taking commissions online in 2007. I've taught art at The Pennsylvania State University over a span of 21 years. I've illustrated books. And I'm a featured artist on Pencils .com, and Daler-Rowney .com.
customer reviews of their portraits
"Mike was able to capture both my dogs beautifully in a pencil portrait that I absolutely LOVE! Wonderful work and finished on time as promised. Highly recommend Mike Theuer!" – Kim Shivers, 2/2/2018
"Great work. Realistic price. Look forward to doing business with Mike again. He really makes art easy." – Greg Sutton, 8/19/2011